TEMPISH Heartbeat inline celebrates the first Master's title right at the beginning of the season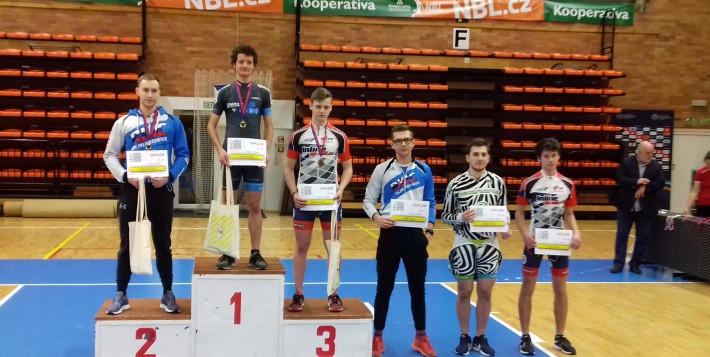 On Sunday, January 20th, 11th Championship of the Czech Republic took place in Nymburk in inline speed skating. Our team, TEMPISH Heartbeat inline, had two representatives at the start of the race, with Jonáš Cícha in the junior category and Michal Prokop in the senior category.
The championship was held in the central hall in the sports center in Nymburk on the 80m circuit, which meant excellent conditions and background for both competitors and spectators.
In the elite category of men, Michal Prokop, who won both long races for 15 and 30 rounds, dominated with his performance. In the 5-round sprint, he made it to the second place and became the Champion of the Republic overall.
In the junior category, Jonáš Cícha, who enjoyed his premiere in the team, was great. He did very well, and bravely raced with more experienced rivals, including three medalists from last year's European Championship. Overall, he finished in the 6th place.
Now our racers will have a longer race break. The main season will be opened on March, 9th with a World Cup in Spain.