Czech Championship in inline marathon 2017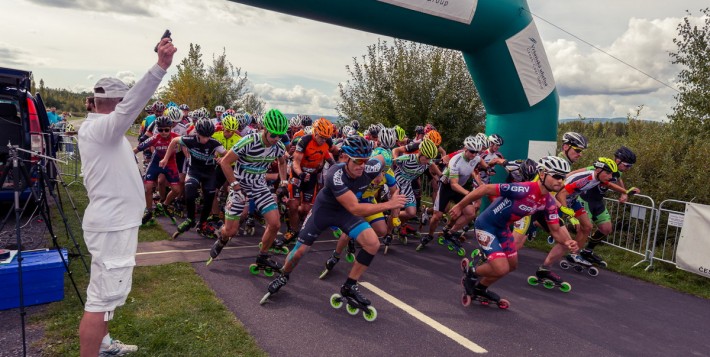 On Sunday, September 3, 2017, was near water reservoir Matylda in Most held the Czech Championship in inline marathon. The biggest aces Ondra Suchý and Michal Prokop did not take part in this chapionship beacuse they represent the Czech Republic in Nanjing, China, at World roller games.

Skaters from TEMPISH Heartbeat and TEMPISH Inline team were not missing and showed their form again: Nikola Šimonidesová (TEMPISH Heartbeat Inline) became Czech champion in the main category and Hana Duspivová (TEMPISH Inline Team) finished on the third place. There were many successes in men category as well. Rostislav Švrček became the Champion of the Czech Republic in the category of 30-39 years, followed by third Martin Volek in the same category and Martin Labuz became the Vicemaster of the Czech Republic in the 40-49 category (all of them represent TEMPISH Heartbeat inline). Silvesrt neméth (TEMPISH inline team) ended up on the fourth place in this championship in the 50-59 category.

Silvestr Németh and Zdeněk Sauer participated in side 12km race – so called Most dozen. Silvestr ended up on 14th place in the race, (3rd place in the 40-49 category) and Zdeněk as 15th (3rd place in category 40-49). Zdeněk Sauer was the main referee in the championship race.
All races were listed as open, so competitors from other countries and also unlicensed hobby skaters could participate. In the overall ranking of the marathon, there were also German skaters. Women category won Claudia Pechstein (SCC Skating Berlin / OBFST), in overal second place Andrea Lokvencová (KSBM Praha) who became Junior Champion Band and third finished Annie Enger (Großenhainer RV).

In men category the overall ranking in the first three places was as follows: Richard Kudělásek (Bruslárna.cz) first place as well Czech Champion in the main category, the second was Max Fröhlich (Großenhainer RV) and the third finished the Blau-Gelb Groß-Gerau.