Czech Republic Championship on the track in Ostrava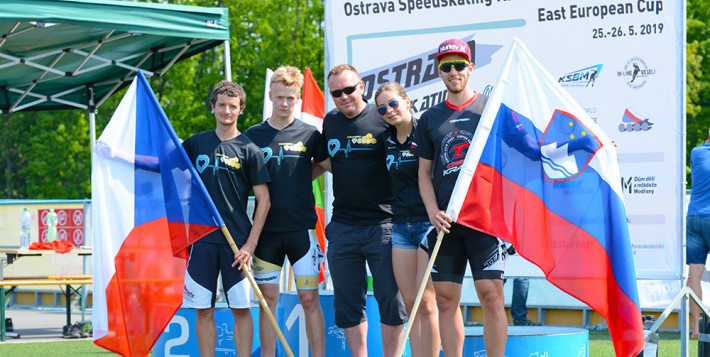 On the last weekend in May, the 25th - 26th May, Czech Republic Championship on the track took place in the in-line area of the U Cementárny in Ostrava. A complete Czech elite team came to Ostrava followed by competitors from Slovakia, Hungary, Poland, Ukraine and Slovenia. For the team TEMPISH Heartbeat inline, Jonáš Cícha entered the races in junior category and Michal Prokop in the senior category.
Great track in combination with sunny weather provided excellent conditions for both competitors and incoming spectators. Czech juniors regularly bring medals from the European Cups this season, and rightly they are among the European and we can say that they are also among the world leaders. Each race was very attractive to the audience. It wasn't easy for Jonáš in this category, but he was performing well, which earned him 8th place in the end. Michal Prokop dominated the Czech Championship in the senior category of the Czech Championship. Although on short tracks (200 m, 500 m, 1000 m) it was not enough in comparison with the best Slovenian representative Nejc Mavsar (INTERNATIONAL TEMPISH TEAM), by winning the long distance (5000m scoring race, 10,000 m knockout race) he secured first place in overall ranking.
Congratulations to the guys for great results and next week we will be looking forward to the Czech Championship in half marathon, which takes place in Napajedla. There you will see a complete team and we will attack the highest and more master titles!