Czech Republic Half Marathon Championship 2019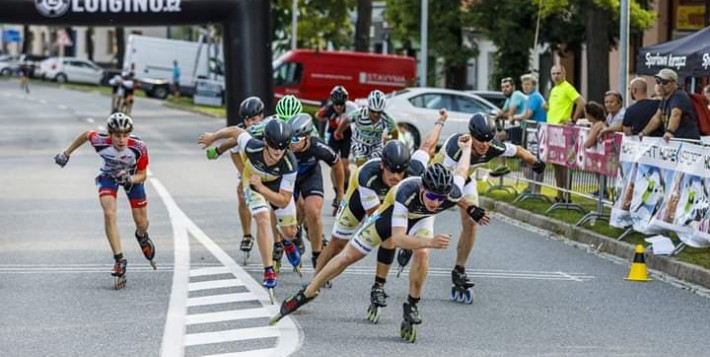 On Saturday, June 1st, 2019, the Czech Republic Championship was traditionally held in Napajedla. The track was led this year through the city center again and it was once again very fast and attractive for the audience. Our team TEMPISH Heartbeat inline built a complete lineup at the start and it could be definitely seen in the racing field.
The first three rounds the main group held together, but then Michal Prokop together with Tomáš Bohumský and Honza Přibík managed to leave the group and get to the leading position. This trio has developed about a minute's lead, which has been kept up to the finish. All of our boys Martin Labuz, Rosťa Švrček, Matěj Hloušek, Jonáš Cícha, Ondra Suchý and Martin Volek were in the second group. After 19 laps it was clear that everything will be decided at the finish line. Michal Prokop took second place in the thrilling spurt behind Tomáš Bohumský and won the Senior Championship title. Ondra Suchý won the 4th place in the final spurt and became a vice-champion in the senior category. Jonáš Cícha won the 6th place and third place in the juniors category. Rosťa Švrček became vice-champion of the republic in the category of masters. Martin Volek finished 3rd in the Masters category and Matěj Hloušek fourth behind him. Martin Lábuz became champion of the republic in the category of masters II.
Among the women, our Nicol Hlušková and Andrea Lokvencová were among the top skaters, who got a little head start in the middle of the race and achieved the first place in the senior category. Therefore, Nicol Hlušková finished on a great second place and became the vice-champion of the republic. Our second woman in the starting field, Alena Švrčková, finished on fifth place and won the Masters Championship title.

This great championship race was very successful for our team and in 14 days we have a lot to look forward to in WIC! Michal Prokop has promised to attack the top five in the world top.