Salzburg ring GIC 2019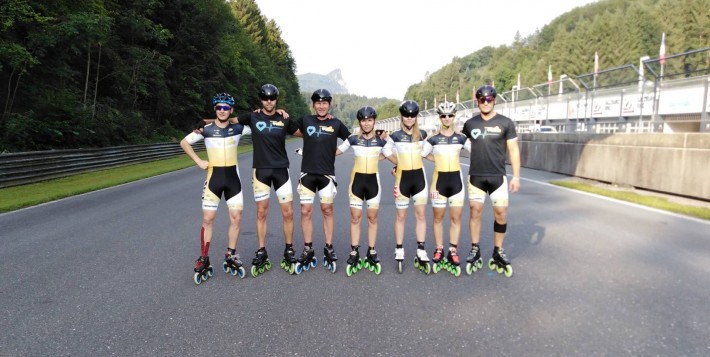 The TEMPISH Heartbeat inline team brings great results from the Salzburg GIC races on Sunday. The whole team went through a very demanding marathon, which takes place on a racing car circuit measuring 4.2km. Among women, Nikol Hlůšková, Nikol Šimonidesová and Alena Švrčková stood at the start of the race and the girls were doing well in the race.
Nikol Hlůšková and Nikol Šimonidesová managed to hold onto the first group during the whole competition and reached the finish line at a short distance from the winning Katharina Rumpus on the excellent 5th and 6th place. Especially for Nikča Šimonidesová we can say that this is her best place so far in these big races. Alena Švrčková came to the finish on a nice 11th place and in the masters category, she finished 3rd.
Among the men, Ondra Suchý, who was the only one who was able to accept the sharp start of the leading group and with a small distance to the victorious Alexander Bastidas from Venezuela, came for the 7th place. In the second group was our Martin Lábuz and after a successful ride he won a great 13th place and won in his category. Shortly after him came to finish Rosta Švrček in 15th place and Martin Volek in 18th place. The results from Salzburg are good news for our team for the next Czech Marathon Championship this weekend in Most.