Skate the Ring 2017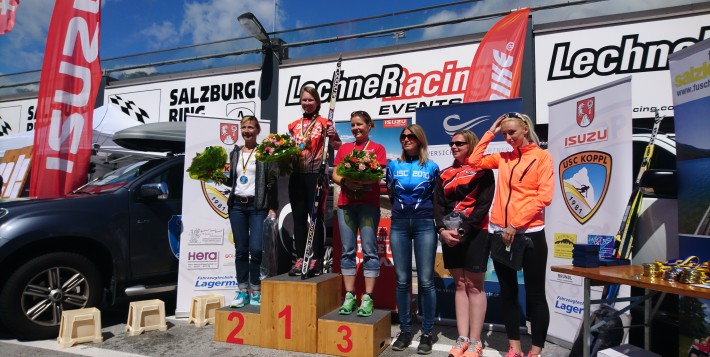 TEMPISH Hearbeat Inline and TEMPISH Inline Team skaters were shining on Sunday 20th August 2017 in Austrian Slazburgring, where another German Inline Cup was hold. For TEMPISH Heartbeat Inline team competed in A category - speed Rostislav Švrček (12th place), Ondřej Suchý (13th place), Matěj Hloušek (19th place) and the best Czech athlete of the race Nikola Šimonidesová (7th place). In B category – Fitness started Hana Duspivová (TEMPISH Inline Team), who became also the winner of this category.

Automobile racing circuit with 12 bends with a length of 4.2 km skaters overcame 10 times, with a total elevation of almost 500 meters. However the weather was not good and the race started right after a rain which made the circuit very slippery in bends, favored German Felix Rijhenen (Poweslide/Matter Racing Team) clearly dominated and finished with a distance from second Venezuelan Alexandre Bastidas (Team Pure - Roller A3). In women category as the fastest finished HERZOG Vanessa (SC Lattella Wörgl).

Excellent results were also achieved by Czech skaters from the KSB Liberec team, who also started in category B, where Petr Vanc was the winner and Václav Pulda finished second.