WIC Oropesa del Mar Spain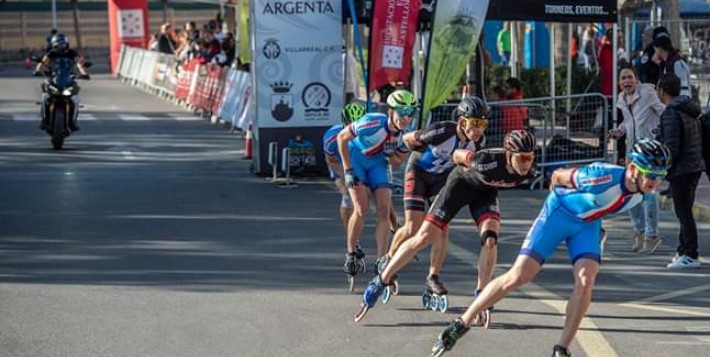 On Saturday, March 9, 2019, the opening event of the World Cup WIC 2019 took place in Orepese del Mar in Spain. For our team TEMPISH Heartbeat inline, two of our best racers skating for the Czech national team Ondra Suchý and Michal Prokop stood at the start of the race.
Traditionally, world-class top skaters could be seen at the start and beautiful sunny weather promised a fast and challenging race. There were several heavy ascents on the track and down the hill, the racers have been reaching the speed around 70km / h.
The main race for 42 km was started at 3:30 pm. A big group of elite skaters stuck together for nearly 1/3 of the race. But then it started to accelerate a lot and the large group was torn to several smaller ones. A strong three-member group formed the top of the race with Felix Rijhnen, Ewen Fernandez and Patxi Peula, who cooperated together greatly, and the lead of the group in the race was growing. In the second group, our skater Michal Prokop was doing great and Ondra Suchý managed catch up with him during the race. It was clear that the large second group would compeet among each other in the final part. Michal Prokop had a great results in the final part, but a little bit before the finish, he got into a collision with one of the competitors and was happy that he survived the conflict still on his feet and did not end on the ground. Even so, he reached a great 20th place and Ondra Suchý arrived just six places behind him. Felix Rijhnen celebrated the victory who managed to overcome Ewin Fernandez in the final part.
It is a great step forward for the new season, we are still in touch with the world top class skaters! Now we have a training ahead of us and then we continue to the World Cup in Berlin, where we want to fight for the leading positions.