World Roller Games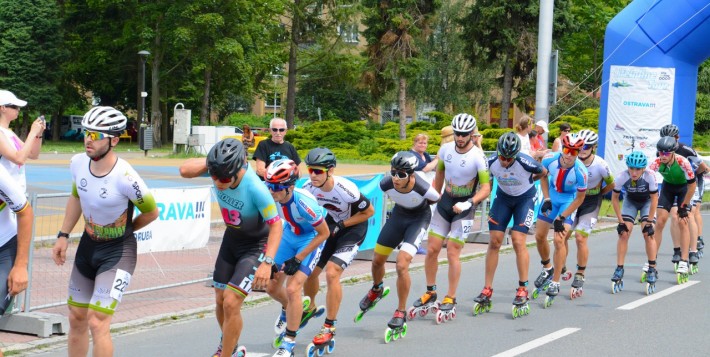 At the beginning of July, Barcelona hosted the second World Roller Games, a championship of all sports on wheels. During the fourteen days, in one place there were battles for medals in inline speed skating, inline hockey, freestyle, alpine, skateboarding and other roller sports.
The speed races took place for three days on the track, then moved on for the next three days to the ring road and culminated in a marathon in central Barcelona. This year, the organizers tried to create a track with the possibility of disassembly and subsequent composition in another city, which would allow cities that have no inline track in their territory to hold top events in inline skating. However, the concept of prefabricated track did not work out and so we could see in the races more of the racers struggling with the track than opponents. Our representative Michal Prokop only participated in long races, where he fought for the final participation, which was also successful several times.
The best result was 26th place, out of about 65 competitors, in the 10 km elimination race on the track. The culmination of the program was the already mentioned marathon, which was open, so at the start all the participants of the WC plus met by other great racers who either did not get into the national teams or specialize only in the marathon. It was the best-occupied marathon in the last few years. This corresponded to the high pace of the race, where one spurt alternated another. However, none was drawn to a successful end and so the winner was decided in the finish sprint, where the fastest legs were the ones of French national racer Nolan Bediaf, before the second Bart Swings from Belgium and the third Felix Rijhnen from Germany. Michal Prokop finished 38th in the first group two seconds behind the winner.